Ice Climbing Seminar
The BOEALPS ice climbing seminar is a comprehensive one or two day course held in the fall and spring.
The alpine ice seminar is held in the fall at Mt. Baker at the lower Coleman Glacier. Occasionally, a waterfall ice climbing seminar is held in the winter in Lillooet, British Columbia. Students leave the class with a knowledge of snow anchors and the ability to top-rope glacial ice climbs. Students are able to test out different types of ice in each seminar. The club recently purchased some great tools, so even if you don't have any equipment, you'll be able to get on the ice.
The only prerequisite for attending the ice seminars is BOEALPS Basic Mountaineering Class skills or equivalent. Check out the seminar handouts for more information.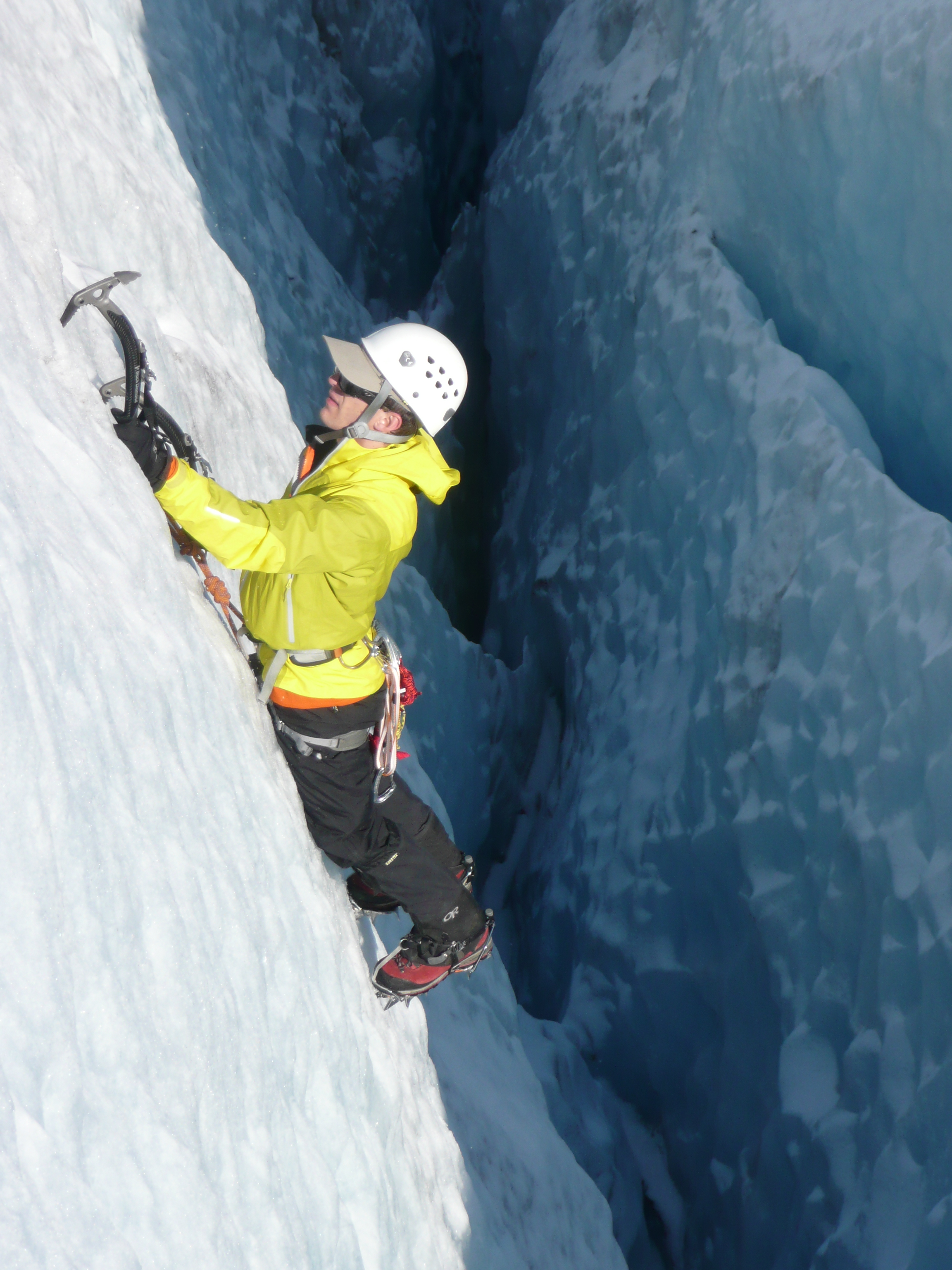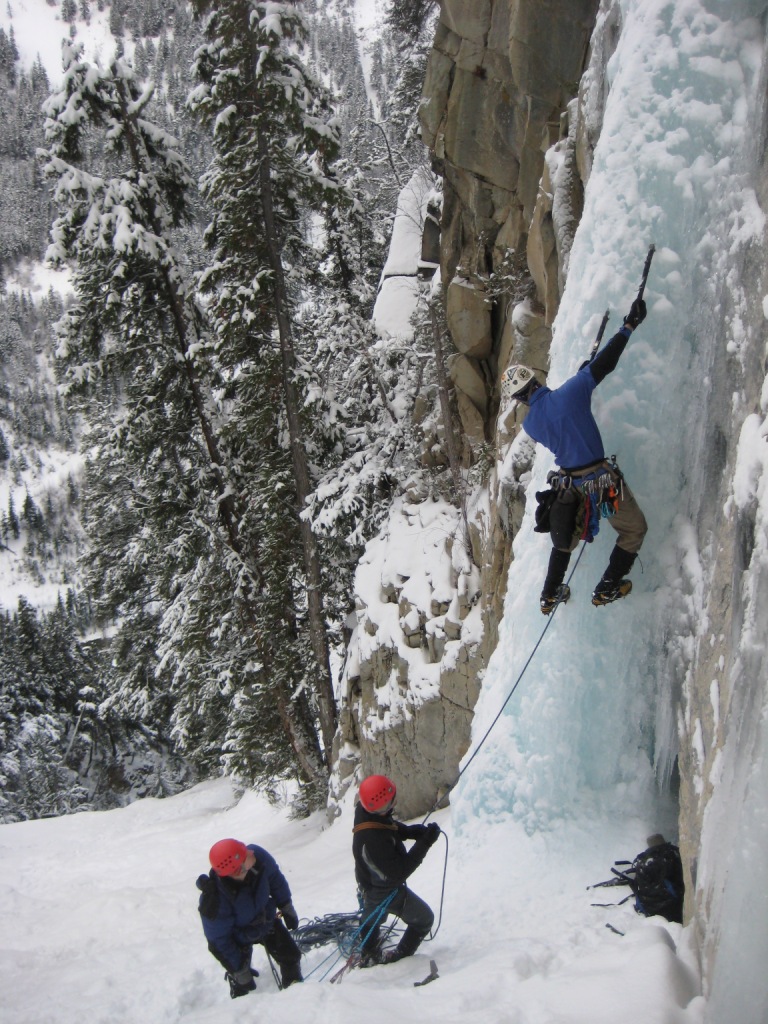 Alpine Ice Seminar
Date: CANCELED FOR FALL 2020
Location: Mt. Baker
Cost: None;  Just bring your stoke and spirit of adventure !
Limit: 8 students (per day)
Application Deadline: CANCELED FOR FALL 2020
Waterfall Ice Seminar
Optional Classroom Session:  20 January 2020, 7pm, 2-22 Building
Date: Seminar 1:  25-26 January 2020 / Seminar 2:  8-9 February 2020
Location:  Lillooet, BC
Cost: $100 members / $110 non members
Limit: 8 to 10 students
Application Deadline: Seminar 1:  23 January 2020  /  Seminar 2:  6 February 2020