Gear Seminar
Are you new to climbing and want help from people who have been in the same situation as you, faced with a long gear list and not exactly sure where to start?
Are you just a little shy at the stores, not sure exactly what you want, but not wanting to bother the store employees (or having trouble finding store employees that you can connect with)?
Or tired of store employees hovering over you as you try to look at gear in their shop?
Is scouring the internet to find contradicting opinions only adding to the confusion?
Then we've got the ticket for you!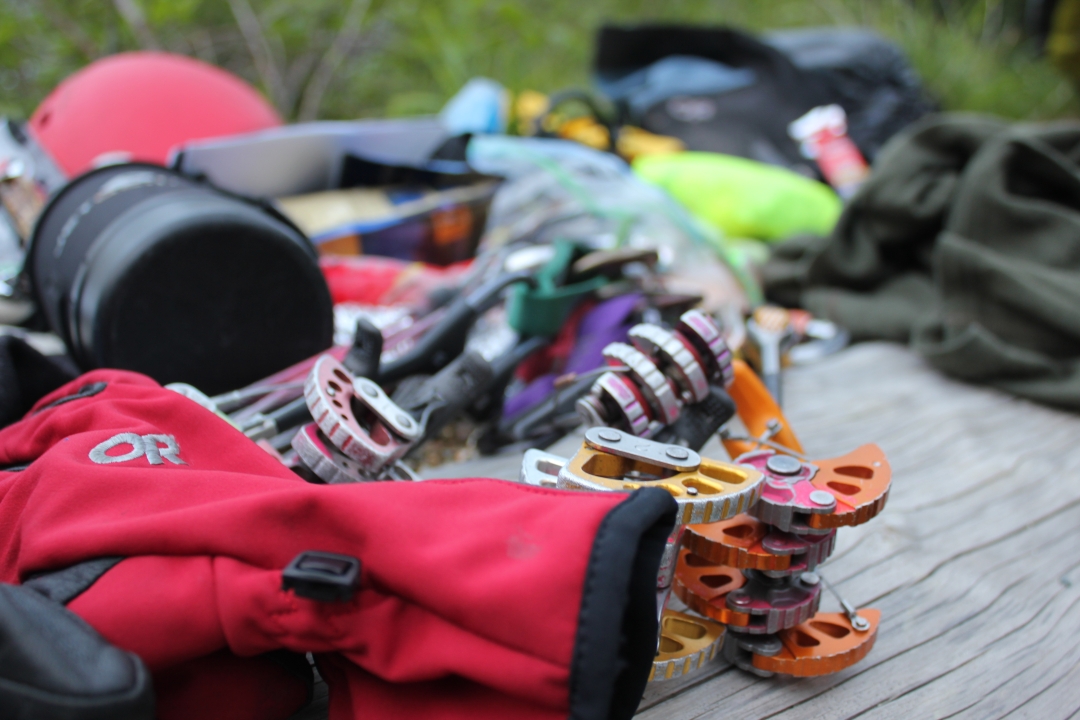 You will leave this seminar with the CONFIDENCE of what your gear should look like (we'll go over gear anatomy), and you'll find out what gear matches your priorities. You'll leave this class knowing what type of gear to buy, and where you can find it. We'll also go over how to mark your gear, so you can make sure your gear stays with you for years to come.
This session will be interactive and hands-on and also include handouts to help you along your gear journey. Feel free to bring in any gear you have questions about (like: will this harness I currently climb in the gym work for the class?).
Happiness in the BMC is mainly about clothing, but happiness beyond BMC is all about the gear. So if you want to continue the momentum from the BMC and take advantage of only needing to buy gear once, then you will find extra benefit with this class.
If you have any questions Contact Us!
This seminar will be most beneficial if you think about your gear priorities ahead of time:
Safety/ease of use (do you want the gear that will help you be extra safe?)
Price (what's your budget?)
Weight (do you need it to be light or is weight not an issue?)
Technology (do you need the newest/best)
Comfort (it's all about the Fit)
Design (colors/sleekness)
Durability (want it to last forever)
Convenience (availability at your favorite store, good warranty, etc)
Course Information
Date: February 21st, 2013 @ 7:00 PM
Location: Boeing 2-22 Building
Cost: FREE
What to Bring: All your gear questions (and/or any gear you have questions about), and gloves (so you can test out the gear in a more "real-life" experience)
Reference:  WeighMyRack.com, a website focused on finding every piece of climbing gear available founded by Alison Dennis, BCC & ICC graduate.