Backcountry Ski Seminar
The BOEALPS Backcountry Ski Seminar is back!
Are you tired of those long approaches and descents, wallowing in snow while using snowshoes?
Have you ever looked out onto the slopes of the mountains around you while you climb and think "This would be an awesome ski"?
Have you ever gone to the ski area after a big powder dump, only to be disappointed to find it completely tracked out within an hour?
Are you tired of the lines, the people, the money wasted on lift served skiing?
Snow is falling in the mountains and it's time to get stoked on skiing. If you've been thinking about ditching the resort and searching for untracked pow in the backcountry, this class is for you! This seminar is aimed at giving the new backcountry skier all of the skills and knowledge they need in order to plan and carry out their own ski tours. We will cover different touring equipment (skis, skins, bindings, boots, poles), terrain and route selection, how to set an efficient skin track, backcountry travel techniques, efficient transitions from tour to ski, and more.
The class will meet on two days: one night session during the week to cover concepts and plan a tour, and one day long backcountry tour.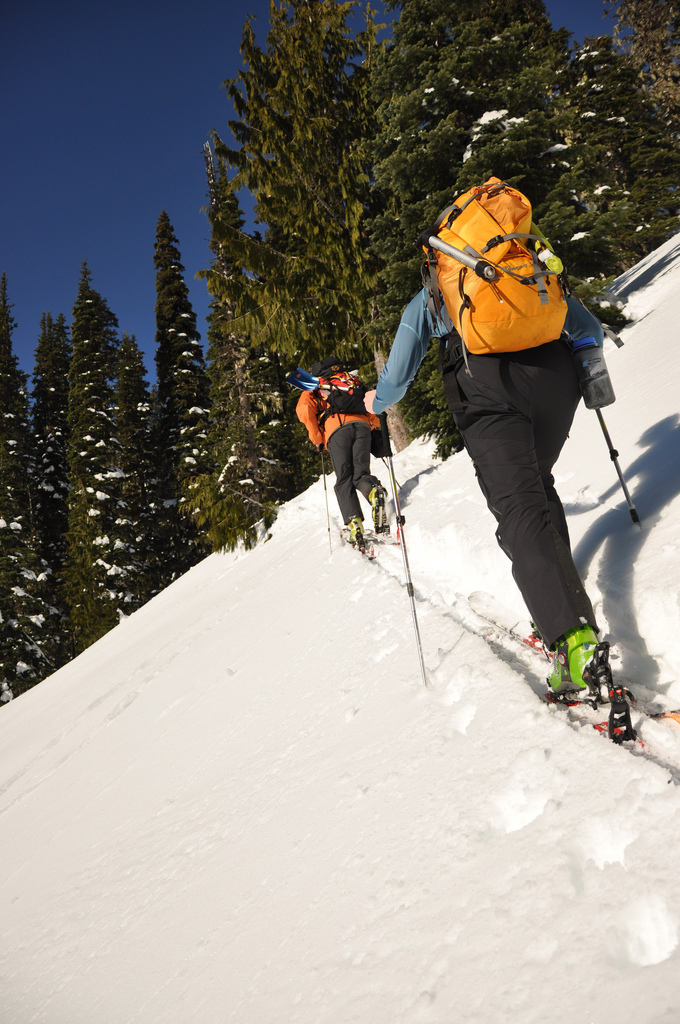 Requirements:
Participants must be comfortable skiing "blue" runs in-bounds in variable snow conditions (powder, hard pack, ice, crust)
Alpine Touring, tele, or split-board gear (owned or rented)
Avalanche gear: beacon, shovel, probe (owned or rented)
Course Information
Lecture: Wednesday February 12th, 2020 @ 6:30 PM
Outing: Saturday, February 15th, 2020

Location: TBD (dependent on conditions)

Cost: $35 Members / $40 Non Members
Applications Due: February 3rd, 2020
Maximum Number of Participants: 8