BOEALPS Elections
September 2011 General Meeting & Elections
WHEN: Thursday, September 1st AT 6:30 PM
WHERE: Blue Star Café
The September General Meeting will host the 2012 BOEALPS Executive Board elections.
The club will provide appetizers AND fabulous door prizes (must be present TO win).
Feel free TO JOIN us (even IF you are NOT an "official" BOEALPS member) FOR SOME food AND a chance TO take home SOME NEW climbing gear.
Hope TO see you AT the September General Meeting!
---
Wilderness & Remote FIRST Aid (WRFA) Course
WRFA prepares you TO deal effectively WITH accidents that occur IN remote areas WHERE professional medical HELP IS NOT readily available. The course combines classroom lecture WITH hands-ON practice scenarios held outdoors. Learn valuable skills that could make the difference IN the back country.
Sign up now FOR the BOEALPS WRFA CLASS TO be held IN September 2011!
Click HERE FOR more information.
---
GriGri Recall Notice
Petzl has discovered that exerting excessive force ON the fully extended handle OF the GRIGRI 2 can cause internal damage, such that the GRIGRI 2 handle may become stuck IN the OPEN POSITION.
Click HERE FOR more information.
---
Summer Picnic
What: BOEALPS Summer Picnic
When: Thursday July 7th, 2011 – 6:00 PM
Where: Warren G. Magnuson Park – Shelter #3
BOEALPS will be providing the main dish (real hotdogs, burgers – veggie & beef). We ask that you please bring a potluck item to share. Last year picnic goers also brought climbing gear for use at the Mountaineer's Building outside wall.
See you there!
---
Rockfest 2011
Click

HERE

for more information!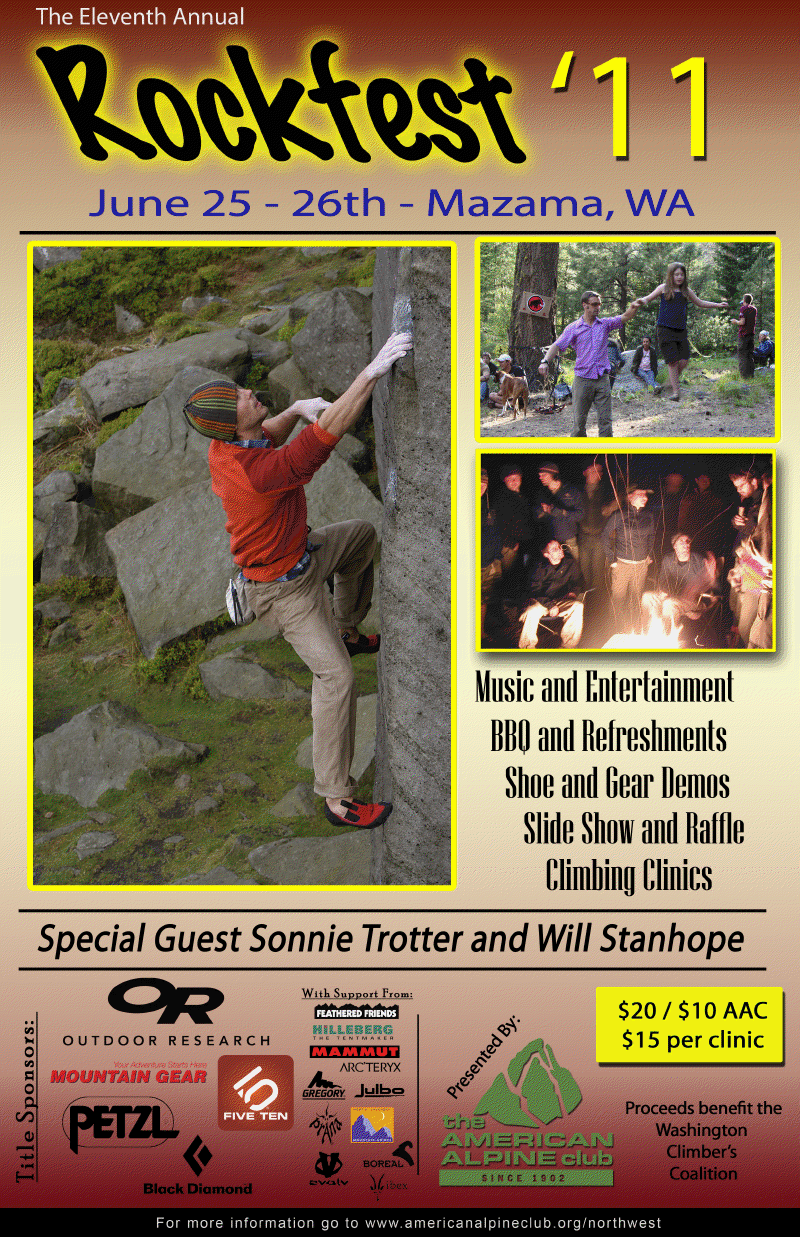 ---