Summer Picnic
What: BOEALPS Summer Picnic
When: Thursday July 7th, 2011 – 6:00 PM
Where: Warren G. Magnuson Park – Shelter #3
BOEALPS will be providing the main dish (real hotdogs, burgers – veggie & beef). We ask that you please bring a potluck item to share. Last year picnic goers also brought climbing gear for use at the Mountaineer's Building outside wall.
See you there!
---
Rockfest 2011
Click

HERE

for more information!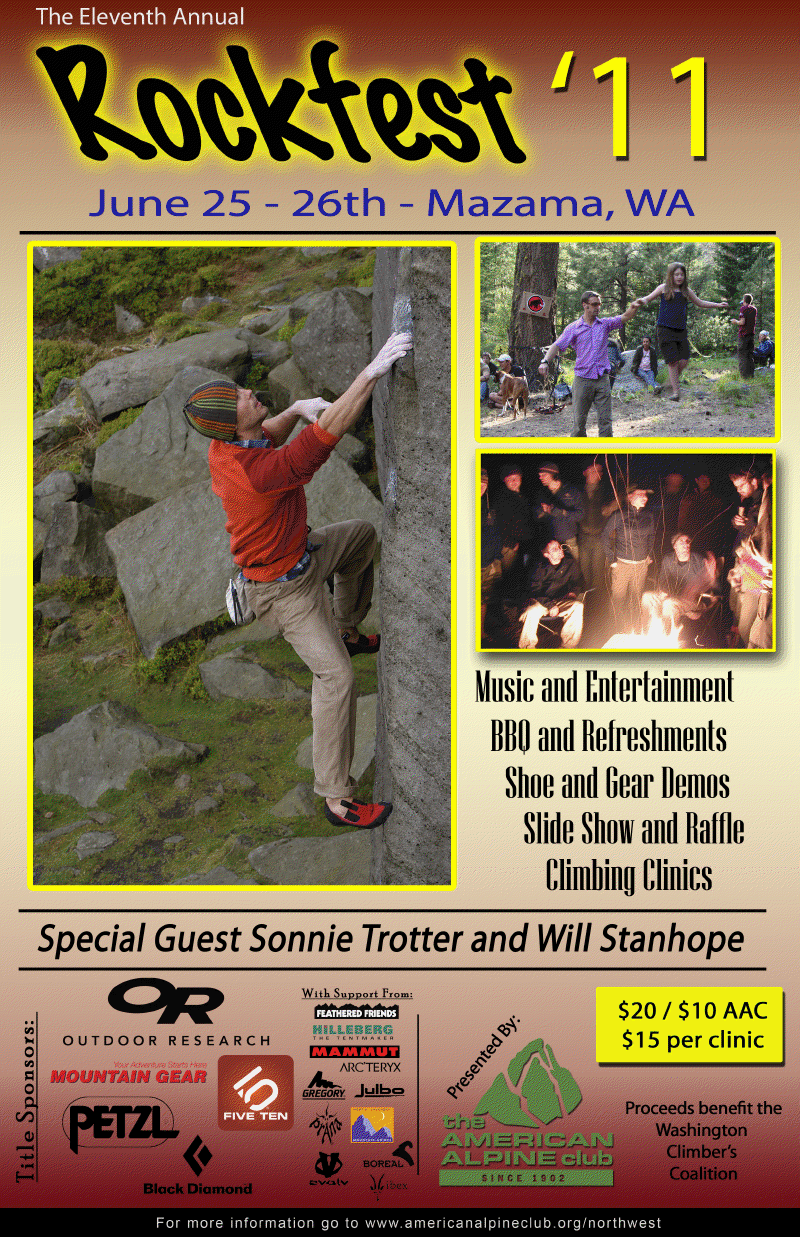 ---
Bag It Night
When: Wednesday, June 15 2011
Where: Boeing 2‐22 building (7775 East Marginal Way S Seattle, WA 98108)
Agenda:
6:30 PM: Snacks and Socializing
7:00 PM: Dr. Andrew Luks Presentation on Altitude Sickness
8:00 PM: Summer Climb Planning
Come join all of your friends Wednesday June 15th at the annual BOEALPS Bag-it-night! This year we have Dr. Andrew Luks speaking about altitude sickness and the latest research going on. Its a great talk to get informed on something we all have to deal with as we climb higher!
Following Andrew's talk we will START TO plan AND sign up FOR climbs. They'll be plenty of blank sign up sheets on hand to for every one of you to lead your own climb. We have plenty of eager new BOEALPS BCC grads ready to get out there and climb, so please come prepared to not only sign up for climbs but lead one or two as well.
Hope to see you there!
Summer Climb Series Coordinator,
Luke Shy
---
Calling All BRC Students & Instructors
The BRC is right around the Corner! Sign up today!
The BOEALPS Basic Rock Class is designed to bridge the gap between the Basic and Intermediate Climbing Classes.It introduces students to principles of technical rock and basic alpine climbing.
Structure: 4 Outings, 4 Lectures, 1 Skills Outing
Class Size: 12 Students
Cost: $170 BOEALPS Members / $200 Non-Members
2011 BRC Schedule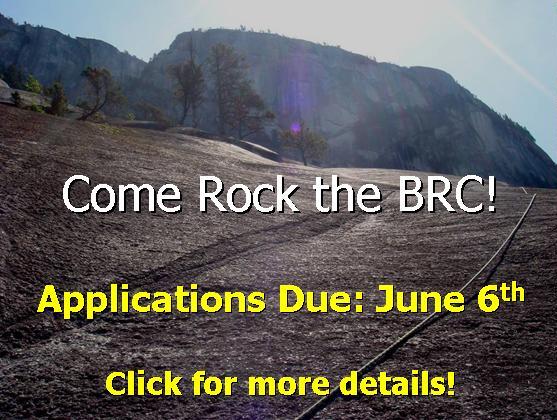 ---
Spring Campout & BBQ
The group campsite is reserved for Friday (4/29) & Saturday (4/30) nights.
The BBQ Potluck is on Saturday (4/30) night after the BCC is done with class. (approx. 6:00 pm)
WHEN: April 29-31

WHERE: Eight Mile Campground Group Site
BRING: The club will provide the main dish for the BBQ. BYOB and a side dish or dessert to share with others.
WHO: BOEALPS members, past and present class participants, and their guests.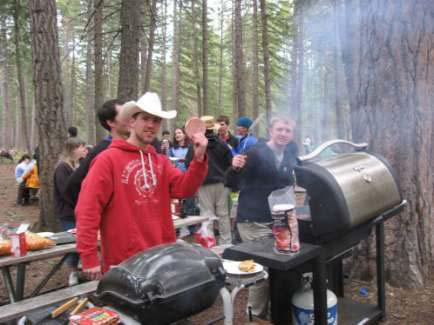 ---